Let me build your next Computer!
During the last few years I have built a few computers, both for myself and for others. I have excellent contacts with my local component suppliers and therefore I will be able to offer you unbeatable prices.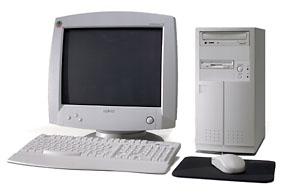 Mail me your ideas and questions and I will give you a proposal for your next machine of FUN!
If you already have bought your computer from some expensive company and have realized that it's too slow. I can help you to trim and upgrade your computer or modify the processors clock frequency and suggest other alterations that may give your hardware an extra couple of years service.
I can also give you the software support if you are unable to work with a particular product. I download and install new drivers to make life worth living again.
Click the mail link below.